In the essence of Carrie Bradshaw, we too at Giraffe Insights have been pondering…
In a world that is rapidly changing around us, keeping up with the cool kids seems impossible… or is it more straight forward than it seems?
Many of us will have seen the earth-shattering news that back in the day, Disney re-used actual animation, copying scenes from the Jungle Book and incorporating them into not just one, but at least TWO other Disney classics! Our instant reaction is to feel a little cheated, but more importantly, how did we not notice?!
However, seeing through the heartbreak, this is the perfect illustration of an important reminder for those brands who work in the kids market. Understanding the building blocks that make up a successful offering amongst this audience is essential, not impossible!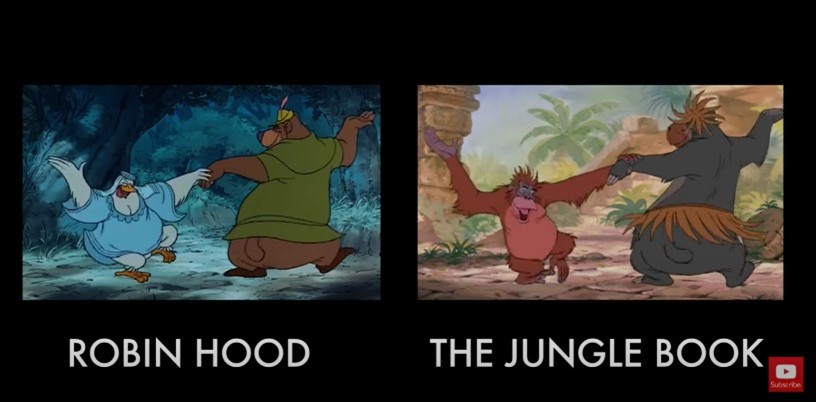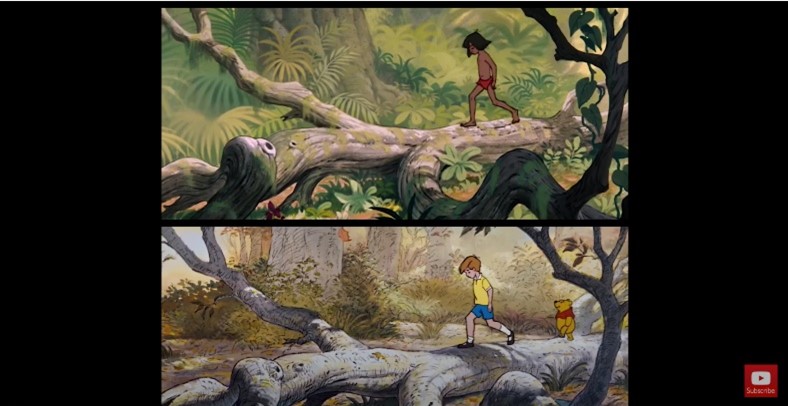 There are two important lessons we can learn from Disney, to ensure in these rapidly changing times, brands remain relevant and for the lucky ones create standout timeless classics.
Creating a brand narrative
Despite replicating entire scenes from famous films, we were none the wiser. Disney didn't just change the clothes and the characters, but the narrative which surrounds the moment. This is true for many brands, where the product/content is effectively the same, reinvented time after time. But here also comes the risk, that brands don't change elements enough, and get left behind competitors, no longer considered a new and exciting brand. You can absolutely use and reinvent core aspects of a product or piece of content that have had proven success in the past, however in order to maintain relevance and compete within the market the narrative needs to evolve with the world around us in order to maintain a connection.
So then, if we did want to take the strongest elements based on what we know works and has tried and tested success amongst this younger audience, which elements would it be?!
Decoding elements of success
When considering brands which have stood the test of time where their content and product offerings have mastered appeal, giving kids the "next big thing" but maintaining what they are best known for, you can't help but notice, much like Disney, there are a lot of similarities.
But what is it about these "that makes them so strong? We need to unlock the secrets of success, decoding the elements which create that love, building on a framework from which future development can be based.
Timeless kids content usually contains one or all of these key elements:
Familiar well-worn formula: the most successful kids brands unite the family, utilizing well known story lines and moral messages to engage all members. Classic content like Mr. Bean, Scooby Doo, Tom & Jerry and even more 'adult' shows like The Simpsons top the charts when it comes to kids content time and time again. This is partly because they're well-known, kids and parents know exactly what they are going to get when they engage with them.
Immersive but contained worlds: even though the characters and storylines are known and predictable, the worlds these characters inhabit are highly immersive. There is endless fun to be had in Springfield, Adventure Bay (Paw Patrol) and an imaginary Paris (in the case of Disney's Miraculous).
Going beyond language: physical comedy and a distinct visual style is important to help shows stand out and ensure international appeal. Shows like Mr Bean and Tom & Jerry don't always rely on words for comedy or engagement, with the physical slapstick comedy of Mr Bean and Tom & Jerry working across language barriers. Whilst shows like Paw Patrol and The Simpsons have an undeniably distinctively visual style (how many shows have dogs in fireman's uniforms? Or yellow people?)
How you can decode your brand and those within the same space
Our Semiotic Decoding package at Giraffe allows brands to do just this. Within our package we can help you understand the structure of the kids' market – exploring key elements e.g. characters, imageries and narrative contained within your brand and the competitive landscape. Once we have highlighted key elements in comparison with competitors, we can then explore how brand elements can be refined and developed, consolidating these to build a best-in-class blueprint.
Everyone can benefit from this, from the brands which are already highly successful who need to understand and protect what they have through to challenger brands who are developing new content or products hoping to strike gold.
To find out more get in touch with our in-house Semiotics Specialist, Lucy Irving: [email protected]
Giraffe Insights is a Kids, Youth and Family specialist market research agency based in London.