The end of January was an important occasion for the toys and games industry: Toy Fair 2019. Each year in Olympia London, Kensington, the industry's largest melting pot of toys and games companies exhibit thousands of their latest and greatest products to an audience comprising mainly of buyers, retailers, and media [1].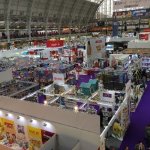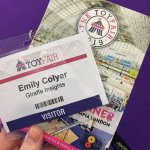 Having only just joined the Giraffe team, I approached the Toy Fair as a complete newcomer to the toy industry with only memories from my childhood acting as a reference point.
After speaking with a diverse range of industry experts, some strong themes were apparent:
STEAM Toys
Smart Toys
Licensing and Collectibles
The Board Games Revival
STEAM Toys
One of the industry's present buzzwords, STEAM (Science, Technology, Engineering, Arts, Mathematics) toys have established themselves as an essential tool to navigate children through the ongoing advancement of technology, helping them to develop cognitive and problem solving skills.  Virtually every toy company at the fair boasted such products, some even targeted at pre-schoolers! Here are a couple of my favourites: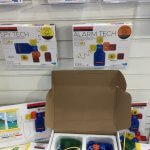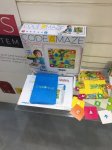 Whilst the benefits of these toys seemed clear for parents/carers and teachers, the marketing team from Magformers highlighted that the ongoing challenge for STEAM toys is to balance engagement/entertainment with educational value. To address this, several companies are adding extra 'bells and whistles', most prominently the incorporation of licensed characters:
2) SMART Toys
Seeing the most cutting-edge smart toys, particularly those which integrated the latest technological advancements (think robotics, drones, and mixed reality), it was apparent that tech-oriented toys occupy a large piece of the current toys and games landscape: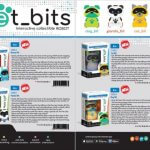 However, with such technological advancements in the toys and games industry, there seems to be growing concerns about SMART toys putting children's safety at risk.
To find out more, I headed over to TÜV Rheinland's stall – a global provider of technical, safety, and certification services. Here it became clear to me the importance of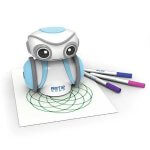 thorough interpretation of data protection and privacy legislation, especially when testing the safety of toys that collect information for registration and product activation purposes [6]. Only time will tell how successfully regulators and safety testers will keep up with the rapid development of smart toys.
3) Licensing and Collectibles
As a child, I was very much obsessed with Harry Potter – I was lucky enough to be given a potions set for one Christmas (sorry Mum and Dad for the mess!). Though somewhat aware of its current popularity (despite the final film installment being released nearly eight years ago), it surprised me to find so many Harry Potter-licensed products, many of which were collectibles: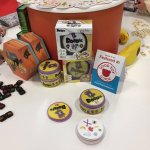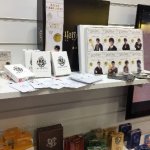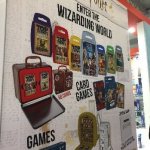 There is evidently an overwhelming demand too: during the 2018 Christmas period Hawkin's Bazaar's most searched-for brand online was Harry Potter [10]. Furthermore, collectibles have continually increased in popularity, growing by 26% year-on-year to account for 11% of global toy sales [11].
4) The Board Games Revival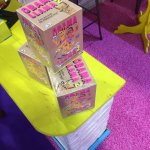 I was interested to see that, in the same way as the recent revival of vinyl records, board and card games have gained increasing interest amongst millennials [12]. Offerings from companies such as Cartamundi and Big Potato Games seem to adopt a more contemporary, engaging approach, shifting away from the 'bored' games stereotype through: the use of bright fluorescent colour schemes, reducing the time taken to read the instructions, and reducing gameplay time.
Final Thoughts
Seeing how much toys and games have changed since my own childhood, as well as the associated challenges and responsibilities faced by the retailers, manufacturers, and industry regulators was definitely an eye-opening experience.
After a glimpse into the industry, it will be interesting to compare notes after our Associate Director, Sadie Buckingham, visits the New York Toy fair in a few weeks! If you are interested in booking a meeting with her, please get in touch!
Written by: Emily Colyer
To read some of our other blog posts click here
References:
1 – https://www.toyfair.co.uk/
2 – https://www.greatgizmos.co.uk/educational-toys/stem-products.html
3 – https://www.magformers.com/paw-patrol-22pc-let-s-roll-set.html
4 – https://www.clementoni.com
5 – https://www.educationalinsights.com/product/artie-3000-coding-robot.do
6 – https://www.tuv.com/united-kingdom/en/toys.html
7 – http://www.toptrumps.com/the-magic-is-back-harry-potter-top-trumps/
8 – https://cartamundi.com/en/
9 – https://www.asmodee.co.uk/featured-product/dobble/
10 –  https://www.toynews-online.biz/retail/harry-potter-outplays-fortnite-as-hawkins-bazaars-most-searched-for-brand-online-this-christmas
11 – https://thejournal.com/articles/2017/07/18/educational-toys-market-expected-to-grow-10-percent-through-2021.aspx
12 – https://www.theguardian.com/lifeandstyle/2018/may/12/millennials-drive-board-games-revival
13 – https://bigpotato.com/gb